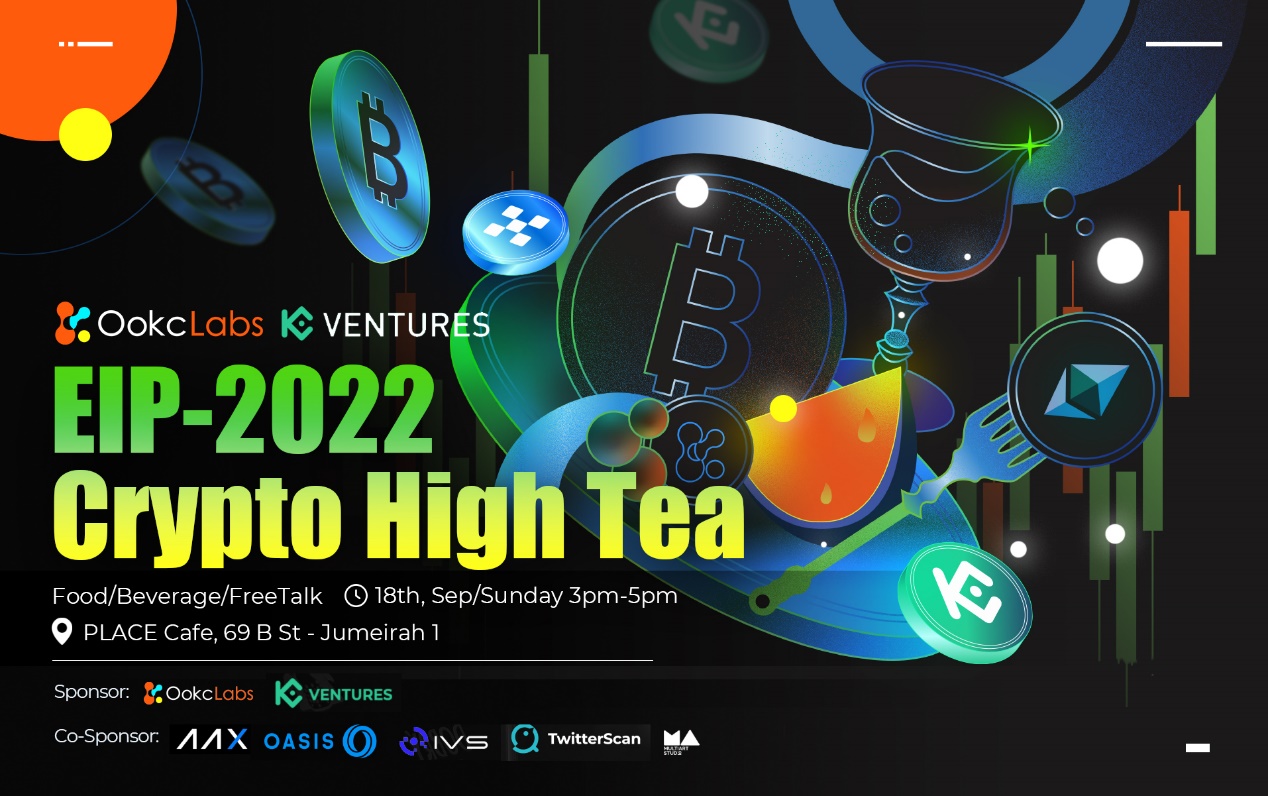 On September 18th, OOKC Labs and Kucoin Venture co-sponsored the Web3 Meetup Dubai event.
OOKC Meetup is a bi-weekly event targeting blockchain experts and enthusiasts. This time, the topic was the importance of blockchain to the future of business and the second session is networking.
The event started off with Lam, Head of Business Development, introducing OOKC Group and OOKC Labs. He noted that OOKC Group is a fintech firm with investment, incubation and M&A, which has been providing a broader range of services and dedicated to finding One of a kind crypto companies or teams and providing them with exceptional resources to help them grow.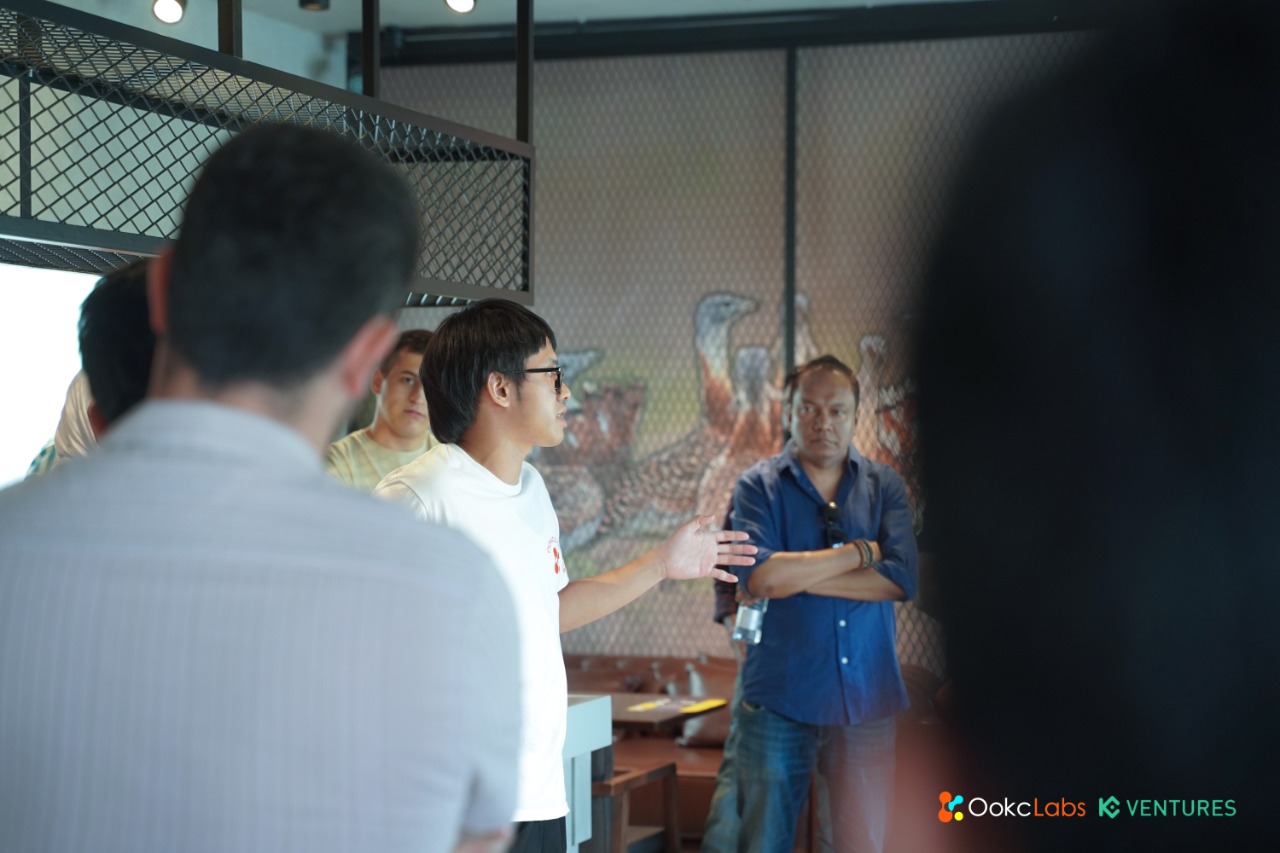 Thanks to the Co-organizers: AAX Exchange, Oasis Protocol, Oasis Network Chinese community, Infinite Virtual Space, Meta scan, MultiArt Studio. The networking session revolved around the development of Web3 and crypto in general.
Lam said "Worldwide electricity consumption was just reduced by 0.2% because of the Ethereum Merge, which means Ethereum would be more acceptable by the government, the non-crypto investor than ever before." And he noted that OOKC Labs will be inviting more blockchain expertise, developers and builders in the upcoming events.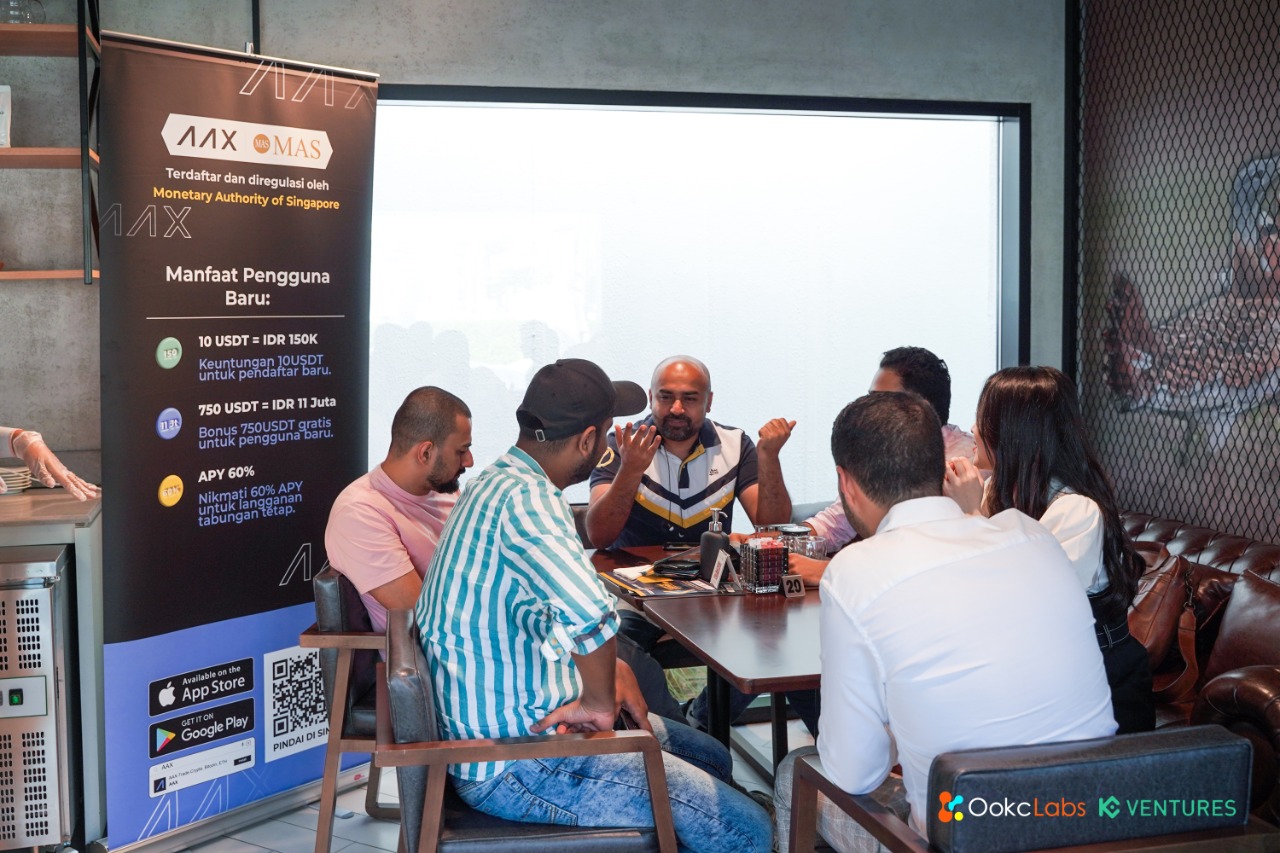 He also recently evaluated the investment intentions of MultiArt Studio and Cryptosonar and other Web3 visual, Tokenomics, and investment research labs.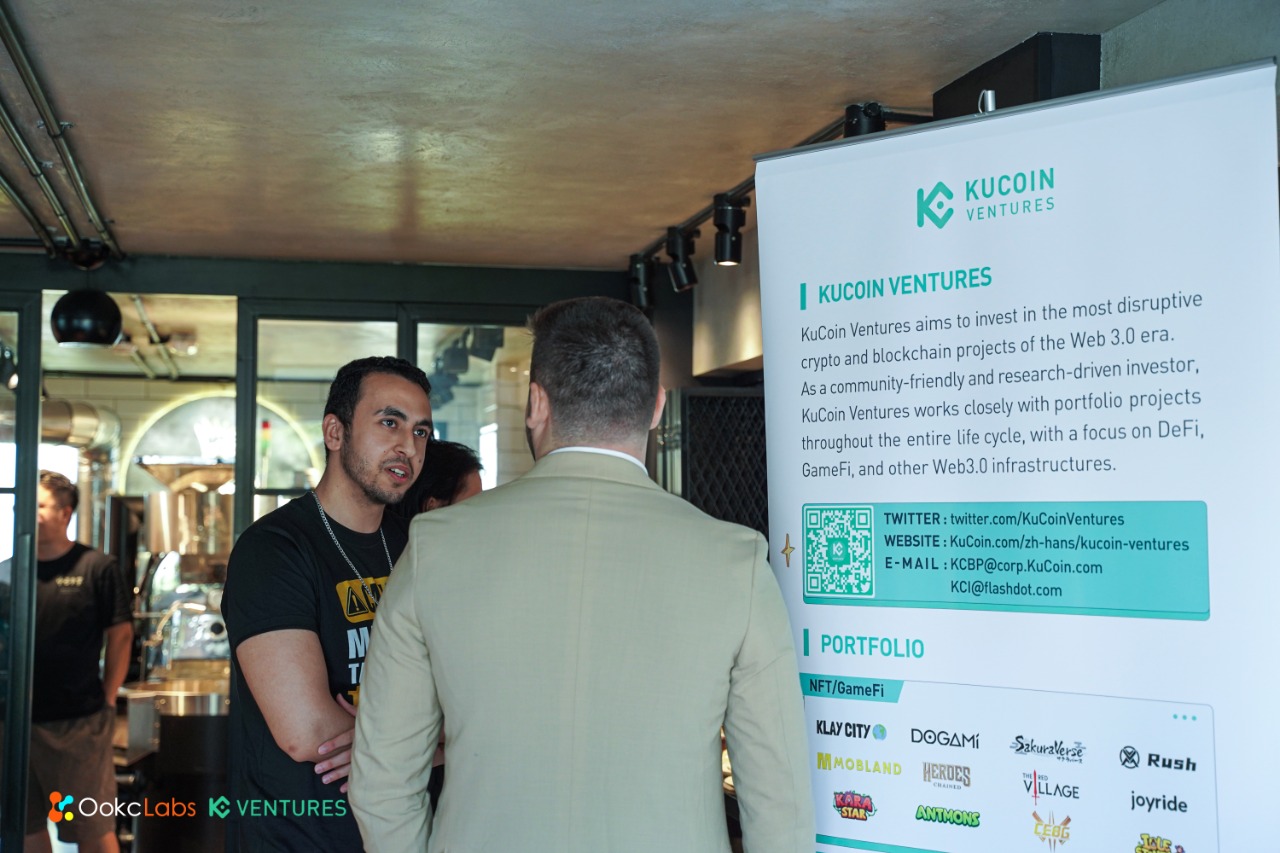 About OOKC
OOKC stands for one-of-a-kind crypto Finance technology company.
OOKC Labs is the incubator arm of the OOKC Group. We have our Venture, OOKC Capital.
We focus on value-added investments where we can deploy our expertise, resources and network to drive growth and success of ecosystems and their leading players.
Our investments cover early-stage incubation, venture capital, M&A and other special situations.
The incubation provides all the available resources that we have. For fundraising, PR, marketing, branding, technology support and business development, consulting services, and other services.
Find out more about upcoming events in the region (WhatsApp)
https://chat.whatsapp.com/CAYeLr8sSXgCY9ldo1Yq8c
• Website: https://www.ookc.com/
• Twitter: https://twitter.com/OOKCLabs
• Instagram: https://www.instagram.com/ookclabs/
• YouTube: https://www.youtube.com/channel/UCf184Fd_lOcyxqMSu6sRTUQ
Disclaimer: This article is reproduced from other media. The purpose of reprinting is to convey more information. It does not mean that this website agrees with its views and is responsible for its authenticity, and does not bear any legal responsibility. All resources on this site are collected on the Internet. The purpose of sharing is for everyone's learning and reference only. If there is copyright or intellectual property infringement, please leave us a message.